Customers Comments
Outstanding
Gurkhas Kukri is the best online store I've ever found in the Nepal in terms of thier policy, responsibility, product handling. I've make 3 transaction with this company and they don't let me to complain about performance.

James B.R. (UK)
Ganjawala Special Leather Khukuri / Kukri
Ganjawl Khukuri' is quite unique then any other khukuri. It is one of the oldest and authentic khukuri design mainly used by old people of countryside of Nepal. It has the similar style of blade like Bhojpure khukuri or Angkhola khukuri, which is basically, design for heavy work and easy chopping purpose. But the case of this khukuri is totally different then any khukuries. It has many small tools from back side of case which are very useful for a worker for his daily work such as Toothpick, ear- cleaner, treasure, the sharpener, Karda, pencil, Chisel and small bag to keep the fire making materials. The sheath is also made of different animal leather. The blade is made of highly graded Jeep leaf steel. They are avialable in different sizes.
Products Under Ganjawala Special Leather Khukuri / Kukri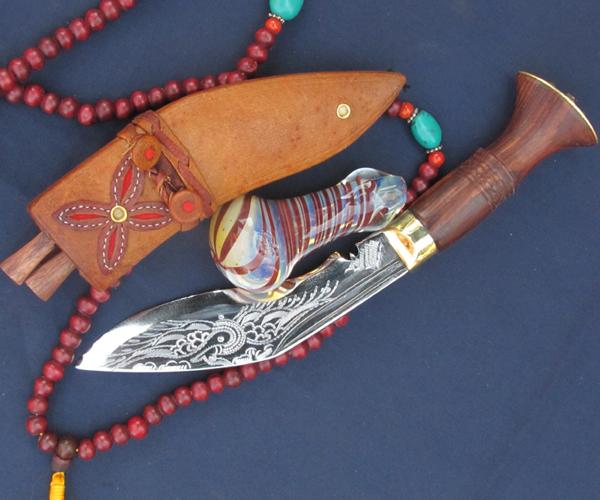 5 Inch Ganjawala Khukuri
US $40.00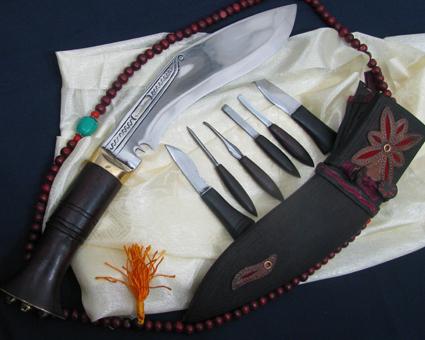 Ganjawala Khukuri
US $56.00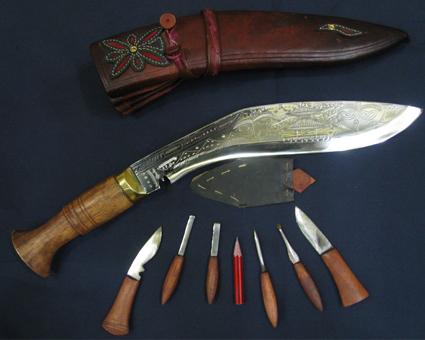 Ganjawala Khukuri
US $62.00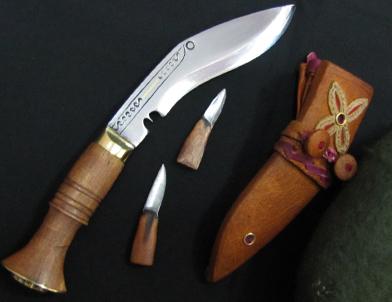 4 Inch Ganjawala Khukuri
US $43.00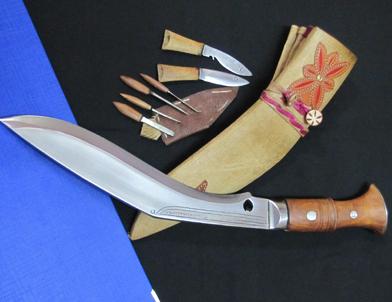 Panawala Sand Ganjawala Khukuri
US $82.00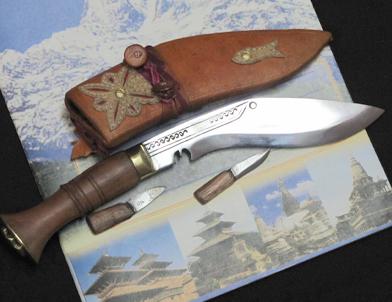 Handy Ganjawala Khukuri
US $53.00